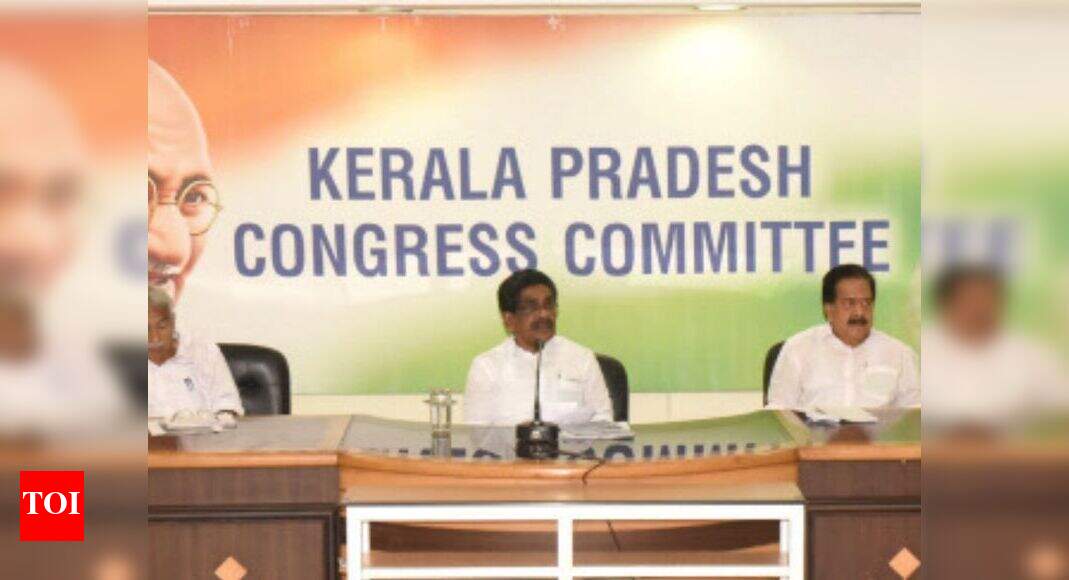 Tamil Nadu: Kerala Pradesh Congressional Committee Political Affairs Panel Looks Hot | Kochi News
THIRUVANANTHAPURAM: As dissent grows in Congress after suffering its worst loss in parliamentary elections, the party's political affairs committee will meet in the capital on Friday.
At the same time, the All India Congress Committee (AICC) decided to send its leaders to study the reasons for the party's defeat and find suitable options to replace the current KPCC chairman as well as the leader of the opposition. Senior leader Mallikarjun Kharge will arrive here for the key meeting with heads of state.
However, KPCC
chairman Mullappally Ramachandran
said firmly that he was not ready to take responsibility for the harsh beating of the election and added that it was the party's collective failure. He communicated the same to AICC and said that he alone should not be considered the culprit as several decision-makers selected the candidates and took care of the campaign.
We learn that he told the high command of the party that he was the victim of the group's officials for the defeat of the ballot, because he was not ready to accept their demands. Ramachandran informed senior
party leaders
that he was ready to step down but would not take full responsibility for the party's defeat.
The KPCC political affairs committee is set to become a rocky affair as the party leadership comes under fire from senior leaders. There is also unconfirmed information that Mullappally Ramachandran and Ramesh Chennithala will declare their decisions at this meeting.
After the announcement of the election results, the KPCC chairman faced the worst critics from various walks of life. It was also reported that the AICC also wanted the KPCC chairman to step down on his own, but he was not ready for this.
However, senior party leaders are of the opinion that a sudden change in leadership will do no good for the party and therefore there needs to be a complete top-to-bottom overhaul. All of these things will be discussed in detail at the Political Affairs Committee meeting on Friday.