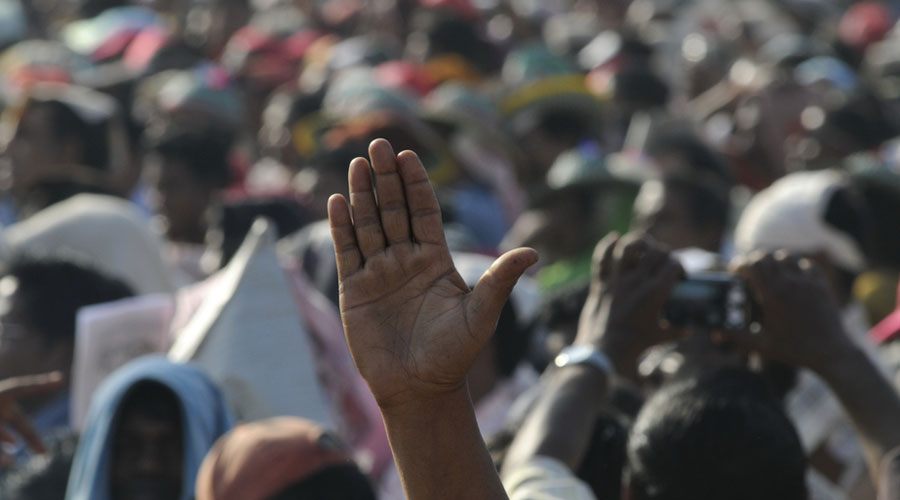 Odisha Pradesh congressional committee calls for Bandh in the six-hour state on Friday
Move aims to protest the inability of Naveen Patnaik's government to act against Dibya Shankar Mishra because of his alleged links to the main accused in a murder case
---
|

Bhubaneswar

|
Posted 12.11.21, 12:22 AM
---
On Friday, the Odisha Pradesh congressional committee appealed to Odisha Bandh for six hours to protest the inability of the government of Naveen Patnaik to act against Minister of State for the Interior Dibya Shankar Mishra for his links alleged with the first accused of the teacher of Kalahandi, Mamita Meher. murder case.
Pradesh Congressional Committee (CPC) chairman Niranjan Patnaik told the Telegraph: "The chief minister has yet to sack the minister. Although there is sufficient evidence against the Minister that he sponsored the accused, no action has been taken against him. On Friday we will be having a six hour bandh from 6 a.m. to 12 p.m.
Addressing a press conference at the Bhavan Congress here Thursday, Debasis Patnaik, senior congress official, said: "The purpose of calling a six-hour bandh is to ensure that their normal livelihood-related activities are not affected. The purpose of calling the bandh is to highlight the failure of the Odisha government to protect the dignity of women. Several women have been killed in the state, but police have not taken action against influential and powerful people involved in such cases. Our workers will organize roadblocks and roko rails at different places. "
Congress also called on various unions and other parties to support the six-hour bandh. However, the ruling Biju Janata Dal (BJD) party has made it clear that the minister will not resign and accused the opposition of engaging in cheap policies on the issue.
Former BJD minister and deputy Atanu Sabyasachi Nayak said: "The main defendant in the Mamita Meher case has already been arrested. The investigation is open. No policy should be made on the matter.
Mamita was missing on October 8, but the police refused to accept her parents' FIR for five days. When the pressure mounted, the police accepted the FIR and arrested the main defendant Govinda Sahu. But later, Sahu managed to escape the police barracks like a movie. As the pressure mounted again, police arrested the main defendant again on October 19 in a sugarcane field and then recovered Mamita's body from a pit eight feet deep.