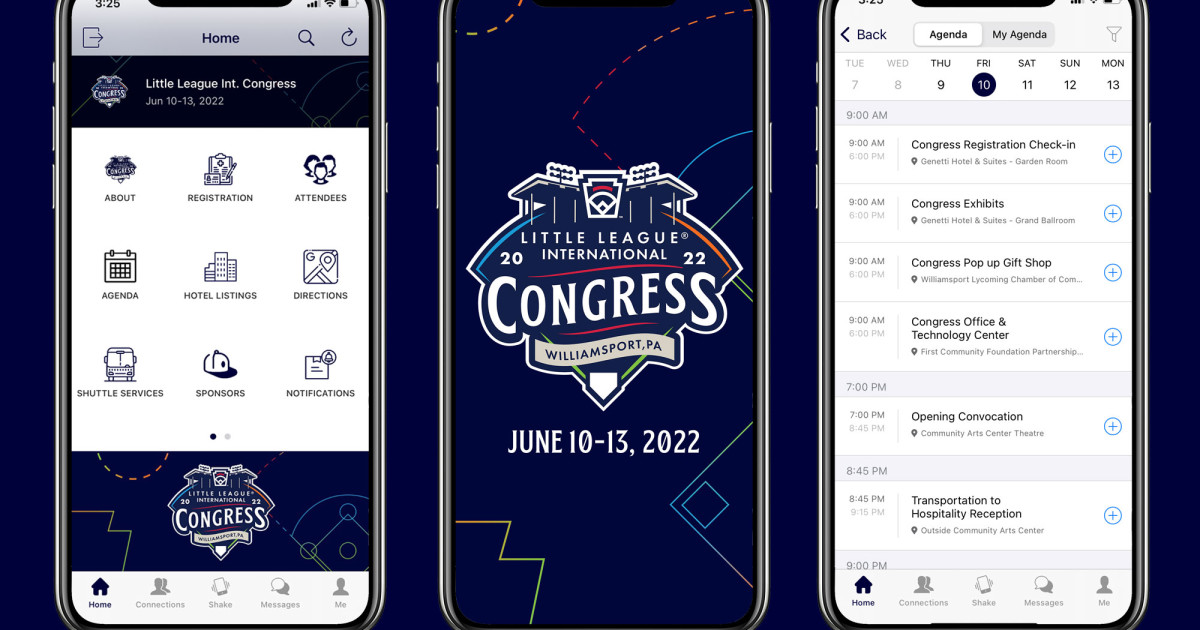 Mobile app now available for the 2022 Little League® International Convention
The official Little League® 2022 International Convention mobile app is now available for District Administrators and other guests to download on their Apple or Android devices.
This FREE app will provide guests of the 28th International Congress event with the most up-to-date information and resources at their fingertips by the end of the event on June 13, 2022.
Within the app, users will have access to the following features, among others:
Personalized attendee agenda and in-app voting
Interaction of the speakers during the sessions
Information and activities on sponsors and exhibitors
Shuttle service information
Exclusive networking with other attendees
Real-time notifications for any changes
Nearby hotels, maps and places to eat
In addition to all the benefits listed above, participants using the app will also have exclusive access to enter a competition by visiting all sponsor and exhibitor booths.
For those who have not yet registered for the 2022 International Little League Convention event, please register through the Little League Data Center. The entry deadline is 11:59 p.m. PT on May 1, 2022.
To learn more about the app, as well as additional FAQs about the 2022 Little League International Congress, visit LittleLeague.org/Congress.