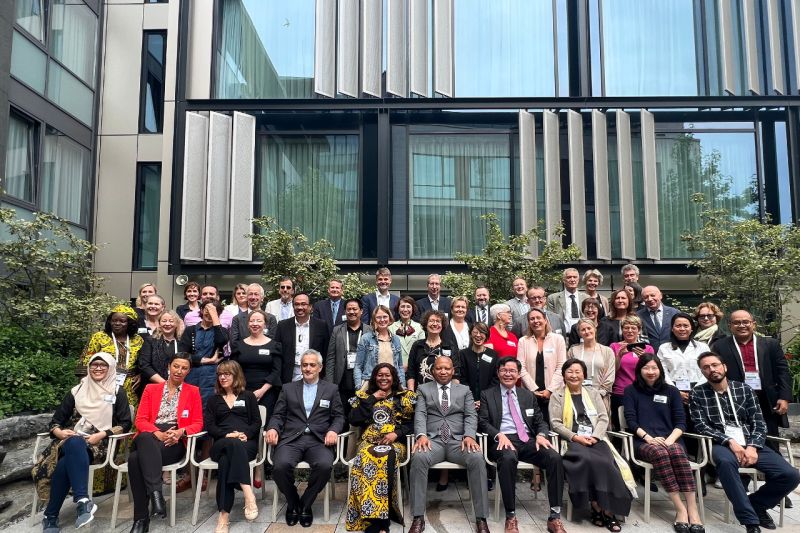 Indonesia raises social inclusion agenda at international congress
[ad_1]
Jakarta (ANTARA) – Indonesia discussed the library program, with social inclusion as the basis, at the World Library and Information Congress (WLIC) in Dublin, Ireland, noted the Director of the Library. (Perpusnas) Muhammad Syarif Bando in a written statement received here on Saturday
The International Federation of Library Associations and Institutions (IFLA) is hosting the 87th World Library and Information Congress.
"All participants have the opportunity to talk about what is being done in their respective countries. According to the observation, library managers tell their stories. Certainly only Indonesia tells the impact stories of the library based on social inclusion Countries that are included in a group appreciate the extraordinary and inspiring aspects of the programs that have been implemented and carried out by the National Library," he said.
During the World Library and Information Congress 2022, the Conference of National Library Directors was held where leaders of national libraries came together.
The meeting aimed to introduce them to each other as well as discuss interesting issues concerning libraries and social and cultural issues. The session participants were split into a few groups, and they shared stories about libraries in their respective countries.
The director of the national library was part of a group with the director of the Library of Congress, the director of the French National Library, Poland and Serbia and Herzegovina.
Bando shared the success story of the social inclusion-based library program which was an effort to improve literacy, pursued by empowering people to ensure public welfare.
The program has had tangible benefits and the story has been incorporated into a book titled "Impact Stories of Social Inclusion Based Library Transformation".
Related News: National Library appoints Sleman District Chief as Madame Literacy
The stories of the recipients of these programs were told to the other members of the group, and the group then spread the word around the content of the book which had become the subject of the event.
At the event, Indonesia was represented by six delegates from the National Library and one delegate from the National Research and Innovation Agency. There were 1,934 participants from 96 countries, with over 200 volunteers from IFLA member countries.
German Barbara Lison's leadership of IFLA ended in 2022. Australian Vicki McDonald will lead IFLA for the 2022-2023 term. WLIC 2023 will take place in Rotterdam, the Netherlands.
Related News: The National Library will publish a thematic book to support the G20 Presidency
[ad_2]
Source link