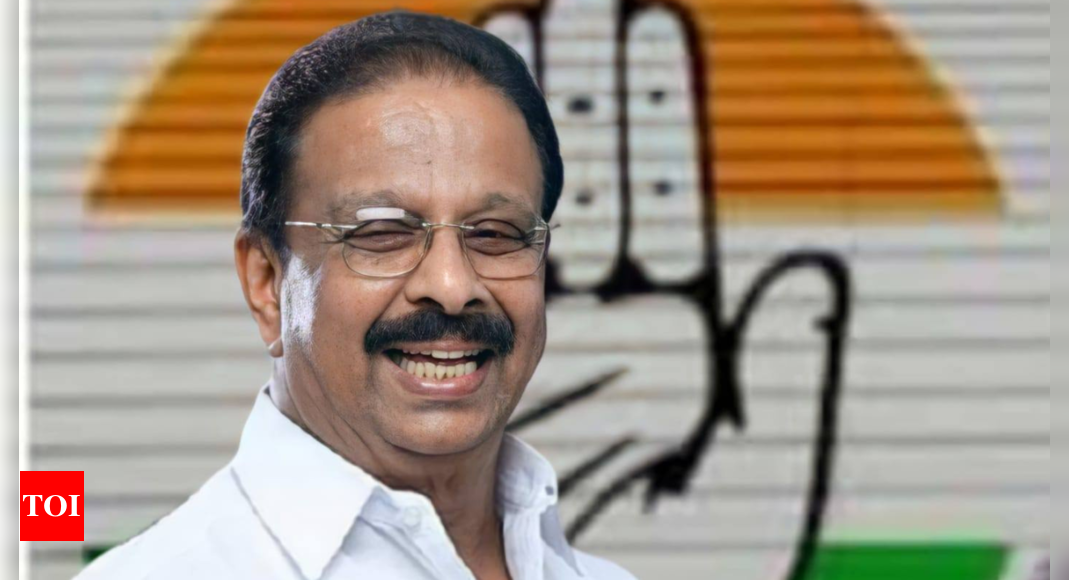 Gandhis does not accept 'unfortunate' criticism, says Kerala Pradesh Congress Committee Chief K Sudhakaran | Thiruvananthapuram News
[ad_1]
THIRUVANANTHAPURAM: KPCC President K Sudhakaran called it "unfortunate" that the Gandhi family was not ready to listen to and accept the criticisms made by the G-23 leaders.
"They should have tried to respond to the criticisms made by senior party leaders. They only tried to have a rectification within the party. The
party leadership
should have maintained a cordial relationship with the G-23 leaders," Sudhakaran said.
Interestingly, Sudhakaran made this comment the day AICC leader Rahul Gandhi launched the Bharata Jodo Yatra from Kanyakumari.
Sudhakaran was speaking to the media on the way to the state capital to receive Rahul at the airport.
He added that "he had made this request to the Gandhi family, but it was of no avail". The problems faced by the party are that we are not ready to accept critics and leaders who criticize the party, he added.
Kerala
leaders should vote according to their conscience
On the possibility of Shashi Tharoor running for the position of AICC Chairman, KPCC
Chairman K Sudhakaran
said, "If Tharoor contests the election, then let the leaders of Kerala vote according to their conscience. He has become almost certain that there will be an election for the post of president of the AICC.It is learned that the Gandhi family prefers to line up Ashok Gehlot for the post of president.
KPCC will not campaign for any candidate in the race for the new president. It is always healthy for a party to have an election for president, he added.
[ad_2]
Source link