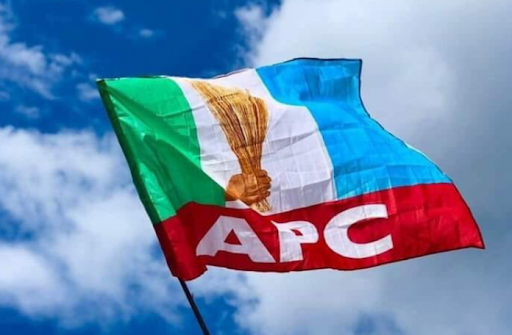 (EXCLUSIVE): Crack in Oyo APC congress committee as four members drop president, secretary
The crisis within the All Progressives Congress (APC) in Oyo state took a dramatic turn on Saturday afternoon as four of the seven committee members withdrew from the mission and returned to Abuja.
It was even as the demonstrators locked the president, Lawan Gambo, in his apartment in Jericho and prevented him from attending the congress.
Impeccable sources have revealed that the members snuck one after another from the Jericho apartment where they were staying on their way to Abuja towards Lagos.
The four members are Mr. Lanre Edun, Mallam Abdullai Kontagora, Mr. Diran Iyantan and Chief Ralph Igbokwe.
It was gathered that the four members had argued at a committee meeting on Friday evening that the protest against the list of delegates presented at the stakeholder meeting should not be dismissed if the party reconciles for the elections of 2023.
"A member of the committee who spoke to party officials in Abuja explained that the number of gladiators and groups that protested against the controversial list is too numerous to ignore. But the president and secretary are adamant that Congress must hold on with the contested list, "one of the sources told Tribune Online.
The four members who reportedly explained their concerns about the intransigence of the president and secretary left the apartment and arranged to be taken to Lagos from where they headed for Abuja.
Hundreds of party members protesting the delegate list locked up Jericho apartments where committee members were staying as early as 6 a.m., preventing the chair and committee members from traveling to Liberty Stadium for the event.