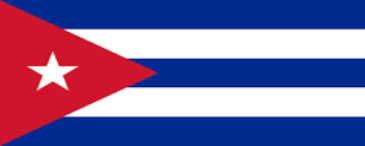 Cuba to host international biotechnology congress in April
According to a press release from this entity, the meeting scheduled for April 25 to 29, as the main objective of carrying out an exercise of translating life sciences into commercial development, in a new scientific context, of innovation management and of global health.
The meeting, which will take place at the Palais des Congrès in the capital of the Caribbean, will allow a broad debate on the experiences and results of the participants, coming from both industrialized and developing countries, for the construction of alliances that allow a more great impact on the health public.
Cuba is a small country with limited material resources, but with notable results in the fight against the disease, underlined the statement of BioCubaFarma while warning against the need to face in the future and jointly with the increase of the disease. global burden of death from chronic noncommunicable diseases.
The main themes of the event will include the Covid-19 pandemic, medical technology and industry 4.0; as well as chronic inflammation, cancer and autoimmunity; agricultural biotechnology and brain diseases.
They will also address topics such as bioprocesses and innovation in new business models for high-tech sectors.
The biological sciences, the text argues, are going through a stage of fundamental changes, similar to those that took place in physics at the beginning of the 20th century, and the main driver of these changes is in the convergence with other sciences.
In this context, he indicates, the "global" nature of human health issues (as illustrated by the Covid-19 pandemic), as well as food, energy and environmental issues, is increasingly evident.
It also refers to the fact that the confrontation with the pandemic has revealed the response capacity of the scientific community and the biopharmaceutical industry, based on a multidisciplinary and inter-institutional approach that has achieved an integration unprecedented in the history of Biomedical Sciences. .
"It is time to take advantage of the momentum generated over the past two years to face the post-Covid-19 stage," he underlines.