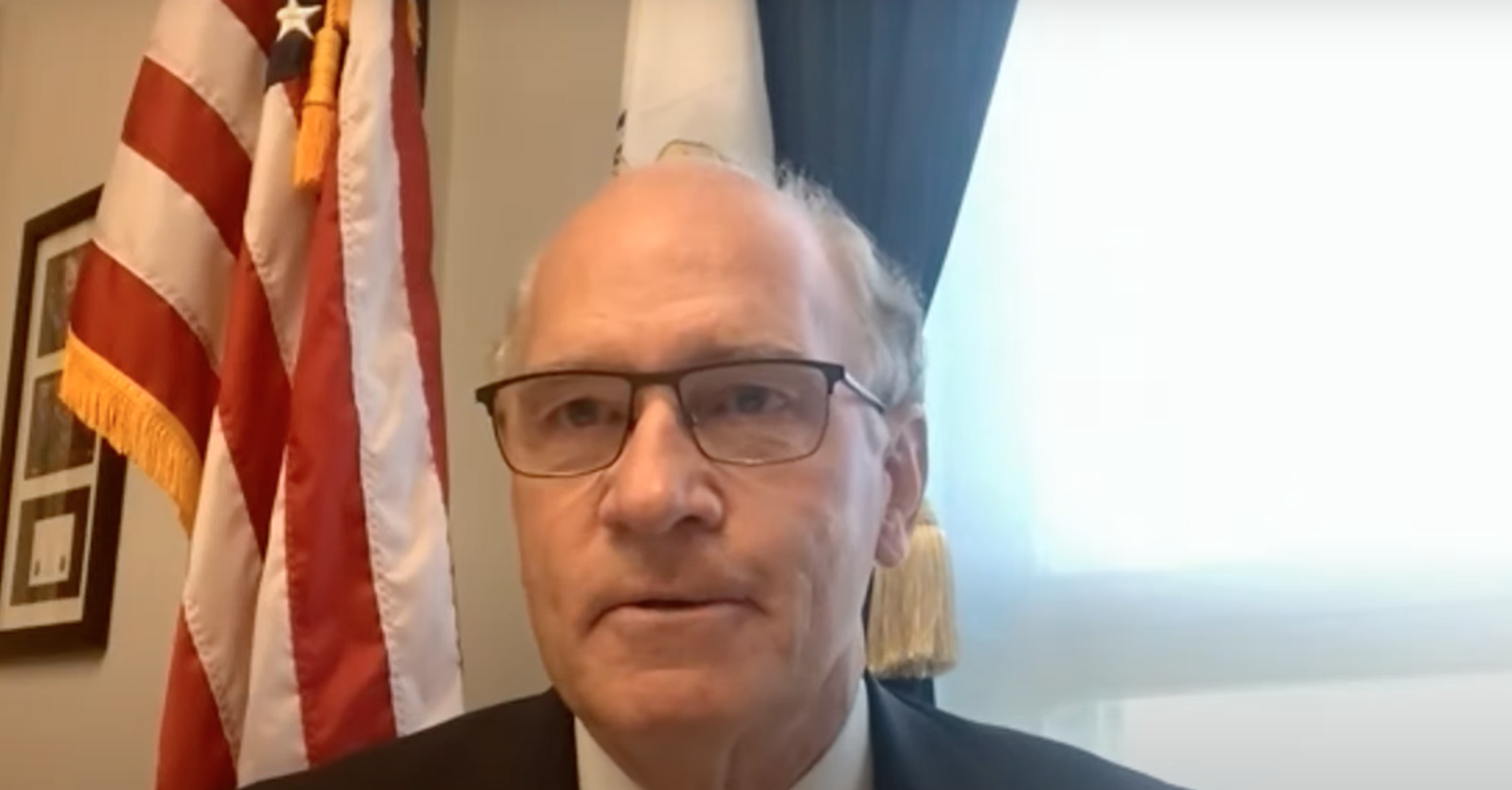 British Legacy Bill cover-up threatens peace: Chairman of Congressional committee hearing
[ad_1]
The chairman of an influential US Congressional committee has said the British government's controversial Legacy Bill "threatens peace and stability" in Ireland.
Congressman Bill Keating made the comments during the House Foreign Affairs Committee briefing on Truth and Accountability for Conflict Victims (which can be viewed on YouTube below).
The UK Government's so-called Inheritance and Reconciliation Bill aims to replace regular police investigations and court proceedings with an information 'recovery and reconciliation body', which could offer amnesty to Trouble killers.
Chairing this afternoon's public briefing, Mr Keating said the bill 'threatens the very effects of the Good Friday Agreement'.
"The enduring nature of the crimes committed during the Troubles, the uncertainty caused by these crimes and the brazen nature with which the UK Government has moved forward with its Amnesty Bill makes this briefing all the more relevant," said he declared.
He said the Good Friday Agreement had created a "common path to lasting peace", but stressed the need to tackle the crimes of Troubles which "remain unresolved and unaccounted for".
The Congressman insisted that the UK government's plans "prioritize amnesty for crimes committed during the Troubles".
For the victims of The Troubles & their families, 2 things are essential: #1 accountability and #2 making sure no other family goes through this. By Mark Thompson of @RelsforJusticeBritish legislation undermines these imperatives & "throws the #GoodFridayAgreement under the bus."

— Congressman Bill Keating (@USRepKeating) July 15, 2022
"This legislation would grant immunity which is effectively an amnesty to people who cooperate with the new commission, as well as prevent future prosecution in certain circumstances and all civil suits," he told the committee.
"This approach not only prevents accountability for those who committed the crimes, but also whitewashes history in the name of information recovery. While information recovery is certainly important, this legislation does not comprehensively ensure accountability for crimes committed during this period. The legislation thereby fails, sets a dangerous precedent and squarely endangers the Good Friday Agreement itself."
Today's briefing also included testimony from Relatives for Justice CEO Mark Thompson, WAVE Trauma Center Coordinator Alan McBride, and Dr. Anna Bryson, Senior Lecturer at QUB Law School at the George J Mitchell Institute for Global Peace.
Marc Thompson of @RelsforJustice emphasizes that rights, equality, justice and protection from future violations are the very purpose of #GoodFridayAgreementyet "this bill is the complete opposite of reconciliation…the UK has torn up the playbook to its advantage".

— Congressman Bill Keating (@USRepKeating) July 15, 2022
Dr. Bryson spoke of the bill's intent to protect state actors from prosecution.
"There has not been a single successful prosecution of a state actor," she said.
"It is difficult to reconcile all equal under the law, a commitment to independent investigations when, in the same breath, you are reassuring certain sections of our population that this is essentially a Get Out of Jail Free card."
She added: "We have immunity from prosecution for disturbance-related offences, the bar couldn't be much lower. You just have to certify that you have told the truth to the best of your knowledge and belief, then you have to get immunity."
Mr. McBride questioned the effectiveness of the proposed recovery and reconciliation body.
"The idea that people are going to come forward and engage in these processes, I think, is fanciful," he said. "If the alternative was that if you don't (pronounce) we're going to sue you, take you to court and we're going to sue you, then that might be a viable choice. But the choice isn't between that. The choice is between cooperating or doing nothing and nothing will happen.
He added: "There just hasn't been the political appetite to go after these people."
Mr Thompson said the bill removes "protections against future abuses" of human rights as contained in the Good Friday Agreement.
"This bill drives a horse and cart through those rights," he said.
Mark Thompson says the rights enshrined in the GFA are fundamentally undermined by the Legacy Bill. pic.twitter.com/eQWv6MYqod

– Parents 4 Justice #NeverGivingUp (@RelsForJustice) July 15, 2022
"When examined in detail, it is essentially a general amnesty, falsely framed by a reconciliation.
"This bill is the complete opposite of reconciliation. Such deliberate framing makes it all the more sinister with its ominous purpose, which is to deny basic rights to justice for victims of gross violations and primarily to protect, to protect from scrutiny and investigation, United Kingdom state forces and their agents with illegal paramilitaries, responsible for more than 1,000 murders.It is this very purpose that places this bill in the foreground.
Do you have anything to say on this issue?
If so, why not send a letter to the editor via this link?

[ad_2]
Source link