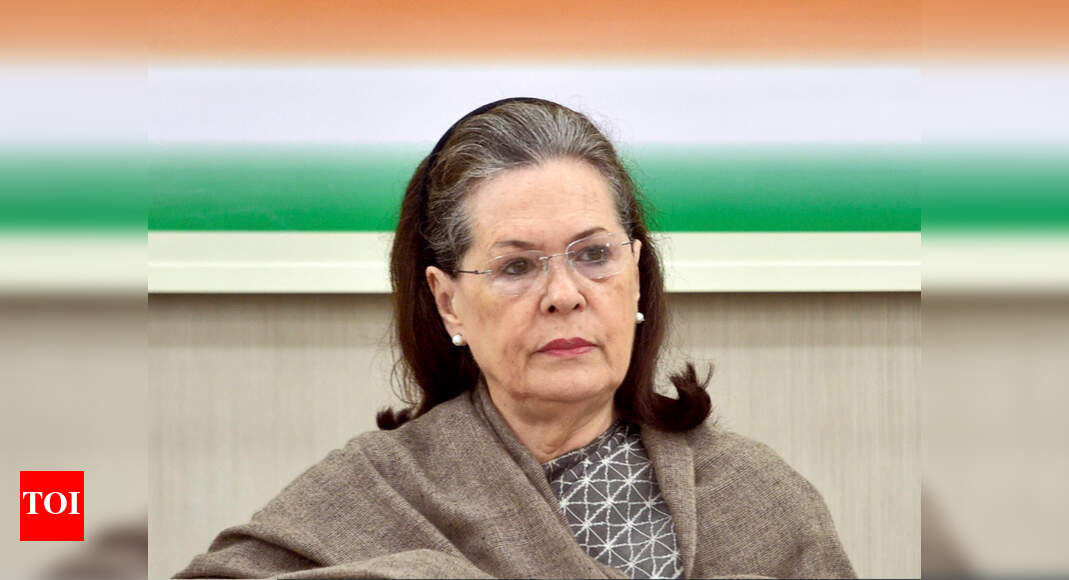 5-Member Congressional Committee Submits Initial Reports to Sonia Gandhi on Recent Assembly Polling Debacle | India News
NEW DELHI: A five-member congressional committee submitted an initial report to interim president Sonia Gandhi on Tuesday in which they gave their assessment of the party's performance in the recently concluded assembly elections.
According to sources, the Committee made recommendations and suggestions to rebuild the Congress Party in Assam, Kerala, West Bengal and Pondicherry where it faced defeat.
Former Maharashtra Chief Minister Ashok Chavan heads the committee while Manish Tiwari, Vincent Pala, Salman Khurshid and S Jothimani are members.
According to sources, the Committee has submitted the report on the performance of the party in Kerala, Assam and Puducherry and that the evaluation for West Bengal is ongoing.
The Committee's report is important because it was prepared after discussion at the Congress Working Committee (CWC) meeting.
Sonia Gandhi, at the CWC meeting last month, said the group would examine all aspects of recent election setbacks and come back with its findings.
"It will give some uncomfortable lessons, but if we don't face reality, if we don't look the facts in the face, we won't learn the right lessons," she said.
The report can serve as a basis for organizational changes in the party. Kerala has the highest number of Congress MPs but the party failed to change the leftist regime in the state, while Assam was anti-incumbent but the ruling BJP government retained power .
Pondicherry lost due to infighting and the pre-election shake-up of the top leader leaving the party ahead of assembly elections.