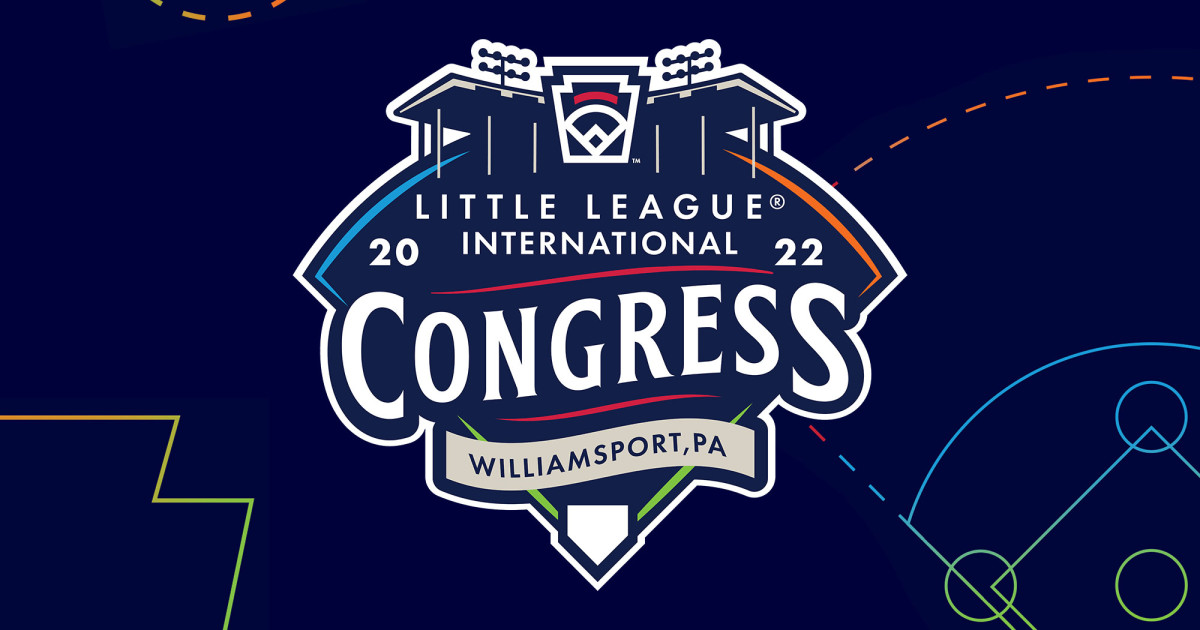 28th International Little League® Convention kicks off in Williamsport
[ad_1]
With the 28e With the International Little League Convention set to take place in the birthplace of Little League June 10-13, 2022, it's time to preview some of the exciting events awaiting registrants across Williamsport this weekend:
Opening Call (Community Arts Center)
A welcome from high-level Little League volunteers, the Opening Convocation will include opening remarks from Stephen D. KeenerPresident and CEO of Little League, and Hugh E. TannerChairman of the Board of Little League International, as well as a number of special guests such as the 28e The International Little League Convention begins in the birthplace of little league baseball and softball. This event will look back over the past four years since the last convention in New Orleans, remember the accomplishments of Little League since its inception in 1939, and kick off the celebration of the 75e Little League Baseball World Series Anniversary in August with special presentations and panel discussion featuring notable LLBWS alumni.
Educational Sessions and Panel Discussions (Penn College/Community Arts Center)
Throughout the weekend, Little League staff and other industry experts will share their knowledge, expertise and advice as registrants help plan the future of the organization with a series of panel discussions, educational opportunities and question and answer sessions. In addition to educational opportunities, delegates will have the opportunity to review the Congress agenda and provide input before later having the opportunity to vote on potential changes to rules and regulations later in June.
Refereeing internship with Gerry Davis (Little League International Complex)
Hosted by Little League International and featuring retired MLB umpire Gerry Davis as a guest instructor, the in-person umpire clinic will provide district head umpires and other district staff with the opportunity to train and learn how to help train volunteers to officiate games using a two-umpire system at Howard J. Lamade Stadium.
President's Celebration (Little League International Complex)
To complete the 28e International Little League Convention, volunteers will be invited to the International Little League Complex for the President's Celebration, which will officially mark the start of National Little League Week and the countdown to the 75th anniversary of the World Series of Little League Baseball. The event will feature local Little League teams from across Pennsylvania's District 12 competing in a Little League Challenger Division at a time.® Little League Sandlot Fun Days game and event, first-round draws for Little League Baseball and Softball World Series tournaments, and other special prize presentations and festivities. The event is set to culminate with a special acoustic performance by rising country music star and 2013 LLBWS participant Conner Smith.
In addition to the events listed above, registered Congress attendees will also benefit from exciting private event opportunities, exclusive merchandise options, and access to special guests and presenters while in Williamsport.
To view the full Congress schedule, as well as to stay up to date with the latest news, information and resources, Congress attendees are encouraged to download the Congress app by visiting LittleLeague.org/Congress.
Download the app now!
[ad_2]
Source link